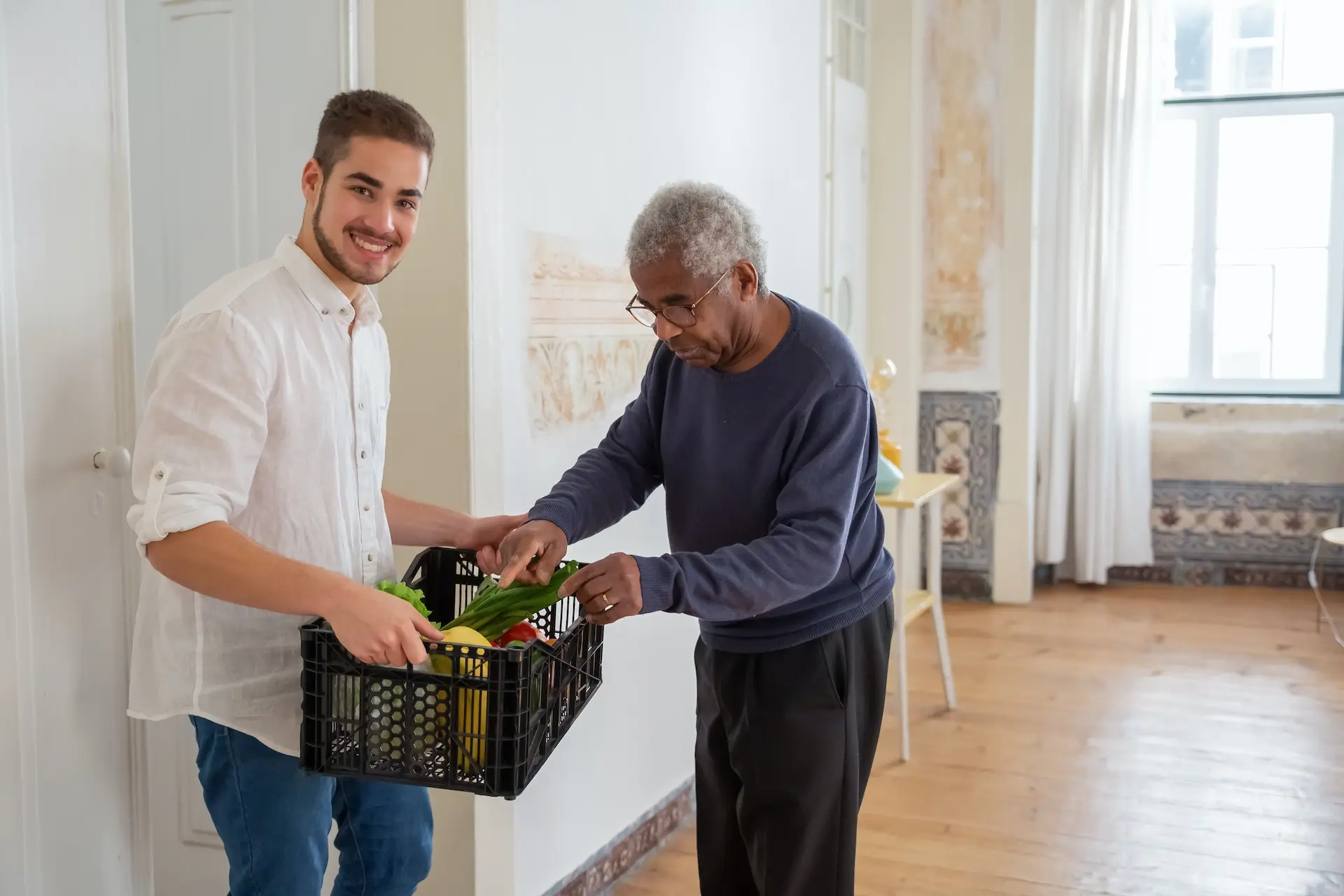 All of our care staff have received our training, which equips them to provide a wide and high-quality range of care services to people with varying levels of needs.
Domestic care
One of the services we provide is domestic care, which gives our customers the opportunity to receive personalised support around the home. Perhaps you're experiencing age-related frailties and are unable to undertake the amount of housework that you used to, or maybe you're living with a disability or a medical condition that limits your mobility and means you could do with a bit of help at home from time to time.
Completing daily chores
Our wonderful carers are able to come to your home and help you out in whatever way you require whether that's cleaning and vacuuming, doing the laundry, doing the washing up, or any other general domestic chores that you simply don't have the time or energy for. We provide services to assist with your day-to-day life, we can support you to pick up your prescription or have an urgent errand. With special attention to only helping with these tasks you want by adapting to your changing needs.
Weekly shopping
Weekly shopping is an important part of many people's routines, but it can also be a time-consuming and laborious process that many could do without. Your personal assistant can assist you in picking up a few necessities and even accompany you to large supermarkets. Not only that, but spending a casual day out shopping with someone can make it an even more enjoyable activity.
Medical appointments
Medical appointments can be stressful and fast-paced, making it seem like you don't have enough time to absorb all of the information. It can be useful to have another person present to provide a second set of ears to pick up on more details. They can also simply provide companionship while you are away.
Prescriptions
It can be difficult to remember to order your long-term prescription and get to the pharmacy on time. The stress of running out of medication can be reduced by knowing that you have the option of having someone else pick it up for you. Our carers will be able to travel to your pharmacy with your instructions and have your medication ready for you when you return home.
Reservations
We can assist with booking travel, making dinner reservations, and providing information about local attractions. You may be planning a special occasion and need assistance organising it, or you may want to plan a weekend getaway with a loved one. A guide to help you go over the finer points and make the necessary phone calls.