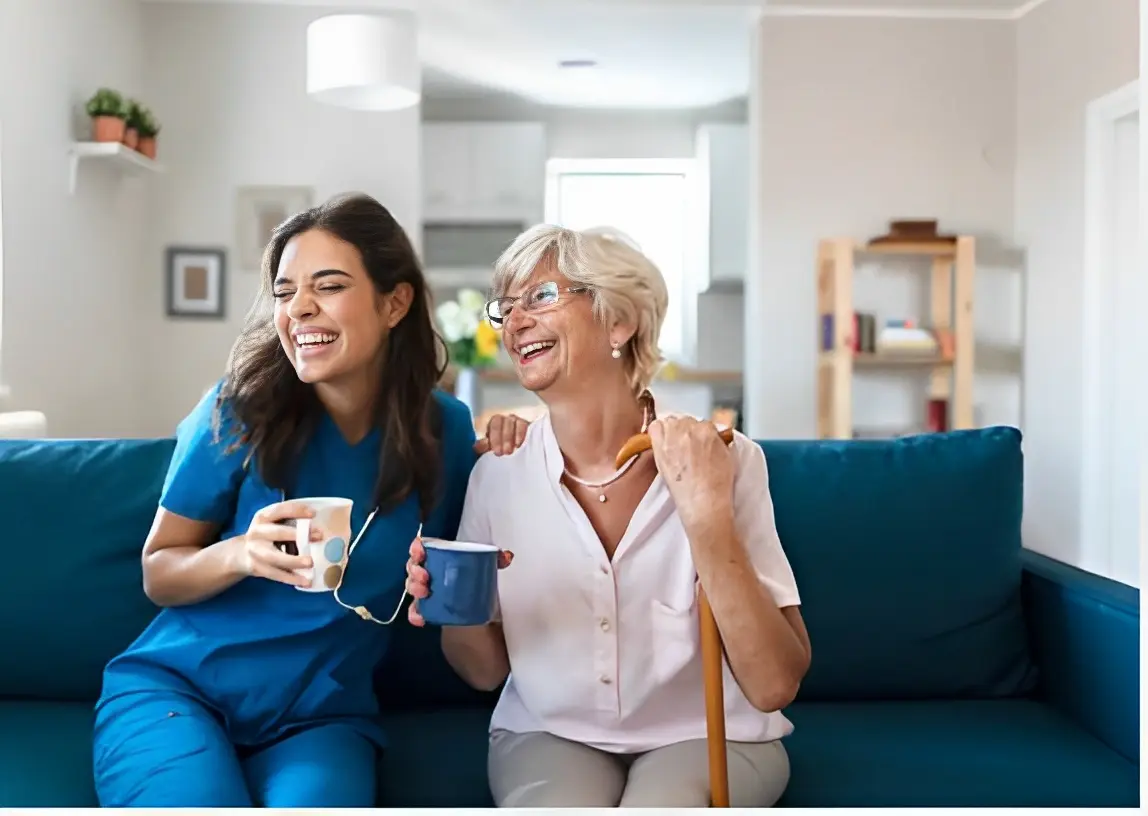 We understand how distressing it can be to see how a terminal illness is affecting a loved one. That's where we can help; by providing specialist palliative care support so your family can make the most of your time together.
Palliative care at home allows you to stay in the place you feel most comfortable, surrounded by memories and the people you love. With one-to-one support from a compassionate carer who is experienced in palliative care. You can have specialist support and symptom relief from serious illness, whenever it is needed.
Whether you are looking for a full-time live-in carer or intermittent visits from a local care team, we provide a full range of services for people living with illnesses, such as coping with cancer or nausea and vomiting. Our palliative care specialists follow the national palliative care guidelines. Our palliative care specialists cover all aspects of care including personal care, pain management for neurological and physical symptoms, administering medication, cooking meals, and companionship care.
With local branches and trained carers across England, fast-track palliative care can be provided at a moment's notice. We frequently work alongside a number of organisations including hospices, support groups, NHS continuing health care teams, and district nurses. This enables us to offer the right level of home care for both patients and family alongside other elements of your care plan.
To find out more about our palliative care service or how we can support you, please contact a member of our care specialist team. We're here seven days a week to talk through your options and can arrange a meeting with a local care manager when you're ready to begin your health and social care.